CALL US NOW ON FREEPHONE 0800 781 7059 or 07973 552135
PIGEONS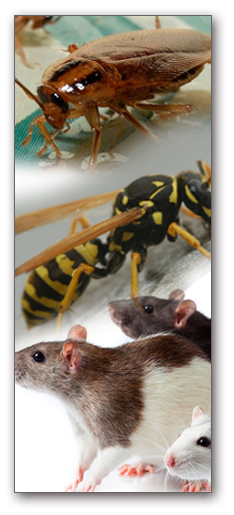 Pigeons can be are a severe health hazard, due the toxicity of their droppings, diseases they harbour and the physical danger of slipping on their droppings. Pigeons do not have a breeding season, they breed throughout the year. Whereas most birds are protected by the Wildlife and Countryside Act, which makes it illegal to interfere with their nest, or to kill them without a licence, protection does not extend to pigeons.
We provide a comprehensive service of clearing pigeon mess and denying access by spikes, nets and wire systems. Pigeon droppings and detritus is dangerous and should not be cleared without prior treatment with an appropriate biocide and without protective clothing. We clear away all of the mess and treat surfaces with a biocide which neutralises any remaining biological hazard.
Pigeons often become established in lofts after tiles have been dislodged. We can remove the pigeons, remove the fouled loft insulation, clean up the mess, treat with appropriate biocide and re-lag with fresh insulation.
Spikes and Wires
Spikes are the cheapest and most effective protection for ledges. Plastic spikes are cheap and look cheap. Stainless steel spikes look better, do not discolour and are worth paying the extra. Special fastenings are available that allow spikes to be fitted to the bottom edge of opening window frames and to gutters. Glues range in cost from less than £1 to over £5 per tube and you get what you pay for. Cowboy pest controllers use the cheapest materials, with the expected result. Spikes take a hammering shortly after they are installed, from pigeons as they try to dislodge them from their roosts. Cheap adhesives are brittle which means that strips of spikes snap off under assault from the birds. More expensive glues remain flexible.
Wire systems are much less obtrusive, but are not as sturdy as spikes. They can be used where spikes would mar the aesthetic appearance of the building.
Nets
Nets are used for protecting large areas, such as balconies. They are available in black or stone colour, but to look nice, they have to be properly installed. A neatly installed net is symmetrical, showing evenly spaced squares in the netting. A poorly installed net looks awful with unequal tension and distortion of the net pattern. Zippers can be built into nets to allow access to items such as light fittings.
We are experts in net installation and our work looks neat and regular, which is important when you have to look at it every day.
CALL FREEPHONE 0800 781 7059 or 07973 552135 NOW!
---