CALL US NOW ON FREEPHONE 0800 781 7059 or 07973 552135
SQUIRRELS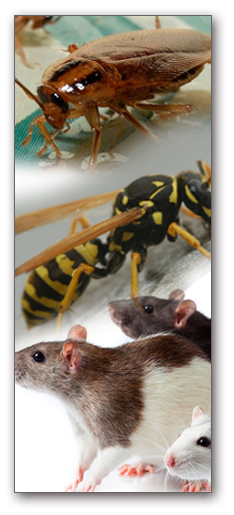 Squirrels in the garden may be a nuisance, but control measures cannot be taken due to risk to other wild life in the garden. Squirrels in the loft are dangerous and the fire service report that the majority of fires that start in the loft are caused by rats or squirrels chewing and shorting electrical cables.
There are 3 problems to be addressed when dealing with squirrels in the loft:
1. Killing the squirrels
2. Finding out how they get in
3. Blocking the access point
Grey squirrels have to be killed. As they are a non-indigenous species, it is illegal to release them in the wild.
Finding out how they get in is the difficult part, but we have years of experience; we know where the weak points are and where to look and generally we can locate the point of entry. If it is accessible we will block it with wire mesh, which may be all that is required. Alternatively it may be necessary to get a builder to effect a permanent repair, but we will advise you on this. Very occasionally it is impossible to locate the point of entry due to the roof construction and in these cases you will need to get the roof checked by a builder.
Most jobs are resolved in 2 visits, but naturally it would take longer if we are dealing with a large family of squirrels. You will be told the cost before we start and as with all of our prices, they are the lowest in the area.
CALL FREEPHONE 0800 781 7059 or 07973 552135 NOW!
---